Web Site Analytics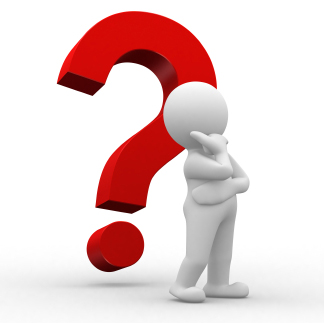 Web analytics is not just a tool for measuring web traffic but can be used as a tool for business and market research, and to assess and improve the effectiveness of a web site
Web analytics applications can help companies measure the results of traditional print advertising campaigns. It helps one to estimate how traffic to a website changes after the launch of a new advertising campaign. Web analytics provides information about the number of visitors to a website and the number of page views. It helps gauge traffic and popularity trends which is useful for market research.

There are two categories of web analytics; off-site and on-site web analytics.

Off-site web analytics refers to web measurement and analysis regardless of whether you own or maintain a website. It includes the measurement of a website's potential audience (opportunity), share of voice (visibility), and buzz (comments) that is happening on the Internet as a whole.

On-site web analytics measure a visitor's journey once on your website. This includes its drivers and conversions; for example, which landing pages encourage people to make a purchase. On-site web analytics measures the performance of your website in a commercial context. This data is typically compared against key performance indicators for performance, and used to improve a web site or marketing campaign's audience response. Google Analytics is the most widely-used on-site web analytics service.
Here are just some of the features you will get with this tool:
• Keyword Source – Knowing how customers find you is one of the most important questions in sales and marketing. Analytics tells you what search keywords people are using to find your site. If certain keywords are proving hot, you might want to consider catering keyword buys, content, and offers to them. This feature can also alert you to totally bizarre news and trends.
• Search Engine Traffic – Knowing which search engines are sending the most traffic and how well it is converting can help you optimize your SEO efforts. While Google will likely provide you the most traffic, if Yahoo or Ask converts better, you might want to see how you can get more visitors from them.
• Top Content – For each page on your site, Web Analytics will tell you how many times it has been viewed, how much time the average visitor stays there, and how many people leave your site after visiting. If you have a popular page that everyone leaves after viewing, you should think about adding something attention grabbing on it.
• Navigation Summary – This report shows how users maneuver through your site. For example, you can see where users go from the homepage, or how most of them get to your contact page. If people are not following your desired navigation, it means you probably need to re-arrange some things on your page to entice users click the right spots.
• Bounce Rate – The bounce rate tells you how many people come to your site and leave without going any further. Analytics will let you view your bounce rate over time, and see how it varies from page to page.
• Referring Sites – This is a feature of any basic analytics program, but with Web Analytics you can not only see traffic, but goal conversion on the sites sending you traffic. Thus, you can get a read not only on the number of visitors a link partner is sending, but the quality of the traffic.
• Browser Capabilities – Does your site not support Safari? Do your .pngs look bad in IE? Better make sure you are not alienating a bunch of your users. Web Analytic's Browser Capabilities feature let's you see what browsers people use to view your site, and again, let's you drill down to see how well users of different browsers convert against your goals.
• Visitor Loyalty – How often do your visitors come back? Reducing the percentage of people that only visit once should be one of your constant priorities, and Web Analytics lets you track this piece of information over a specified date range.
Contact Us Now