Mobile Marketing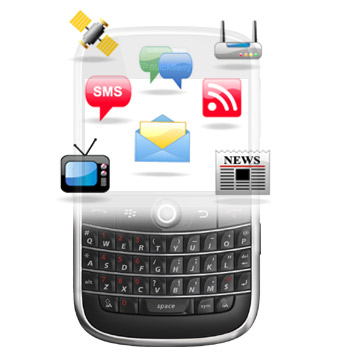 Not only is mobile marketing 'real-time', but it is highly effective
Mobile coupons have a redemption rate of 15% to 40%. Compare this to traditional print coupons, which are redeemed at less than 2%, and you can see the effectiveness of text message marketing. One reason for this is that proper mobile marketing is opt-in, meaning that customers must choose to subscribe to your company or organization's messages. Because of this, it is often less intrusive than other methods of advertising. Your customers are expecting the message, which improves the response.
Mobile marketing is the fastest growing marketing strategy these days to promote brands, businesses, services and organizations. Dentists and Doctors can save time and money by texting their patients to remind them about their upcoming appointment. Or, let them know when it is time for a checkup. A convention can text participants about last minute hotel openings, or special deals restaurants are offering. A market can instantly text out their 'blue light special' for the day. Night clubs can text out who is playing on Friday night. The possibilities are endless.
Mobile marketing is a viable new way to create customer loyalty, increase awareness and boost sales. With smartphones and tablets on the upswing, text message advertising is destined for rapid growth. Text message marketing is being adopted among consumers who use their mobile device 24/7. It provides a means to connect to a potential customer when they are most likely to buy. Mobile marketing is poised to explode into a $50 billion dollar industry by 2015. Are you ready to catch the mobile marketing wave to propel your business to a brand new level?
If you'd like help preparing a mobile media plan or need help in execution, we're here to help. Just call us at 810-955-4978.
Contact Us Now