Web Site Hosting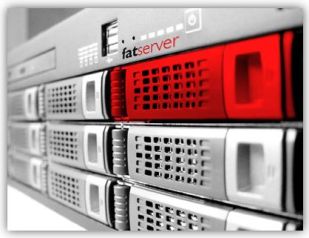 All of our servers are located in State-of-the-art Network Operating Centers. The data center offers us complete redundancy through multiple GigE, OC3 and DS3 lines with total bandwidth over 13000 Mbit/s. This makes our data center one of the fastest in the United States of America!
The Datacenter features redundant UPS systems, generator backup, VESPA detection systems, closed circuit monitoring of all areas and entrances, card key access, 24 hour guard manned security, redundant a/c systems, and more. The EV1 network consists of multiple connections to the main U.S. internet backbone utilizing eight different providers which maximizes uptime, reliability, and speed.
The following is a list of our hosting server features:
Anonymous DNS Servers
Private DNS Servers
Anonymous Server Hostname
Anonymous shared SSL
Ultra Fast Servers housed in the state of the art datacenter
Email Features:
Unlimited Email Accounts (POP3 & Webmail)
Unlimited forwarders
Unlimited Auto Responders
Catch-all / Defaul Email
Unlimited Mail Blockers
Unlimited Mailing Lists
Access to Web Based email
SPAM Blockers
Account Features
Unlimited Sub Domains
Unlimited FTP Accounts
Unlimited Domain Pointers
Custom Error Pages
Microsoft Frontpage Extensions
Password-Protected Directories
Custom Error Pages
Cron (Schedule) Jobs
Web Based File Manager
Usage Reports/Statistics (Webalizer/Analog/AWstats/Raw Logs)
Additional MIME Types
Development Features and Pre-installed software
Unlimited mySQL Databases
PHP 4.3.9
Perl/GCC/Python
Private CGI-BIN
Server Side Includes
Macromedia Shockwave and Flash
Database Manager and phpMyAdmin
.
Contact Us Now