Domain Name Registration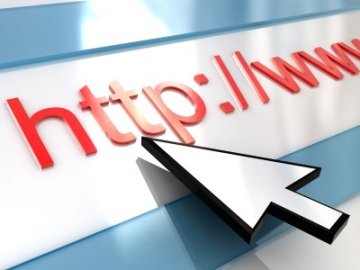 In addition to getting your own brand identity, you get a relationship with a known and trusted domain name provider who values your business
If you are trying to do business online, a unique domain name is essential. It's the difference between setting up a stall in the corner of a warehouse you share with dozens of other stores and owning your own store. In the physical world, you often hear that the most important aspect of any business is "location, location, location". Like the physical, brick and mortar world, on the Web there is no such thing as a "prime location" in which to set up a store or business. No matter how small you are, a good domain name can put your business on an equal footing with Microsoft or AOL. That's the wonder of the Web: as far as public perception is concerned, it doesn't matter if your site is run by a large team out of elegant offices or by one person in a spare room.

Domain names are being registered at the rate of several thousand new registrations a day. However, it is still possible to find a great name as long as you apply a little lateral thinking. We will help you with plenty of tools and tips to come up with a domain name to fit your business needs. The longer you wait to register a name for your organization, the more limited your choices become.
As already illustrated, a domain name is just like a sign pointing to your site. You can move the underlying site (change web hosting services) and with very minor technical adjustments (such as changing your nameservers) the domain name will point to your "new" site. This way, you are free to change hosting services to find a better deal or if the service you are currently receiving is inadequate. The important thing is that none of your visitors' bookmarks will need to change, nor will the move break any links to your site! This is impossible without a domain name.
In addition to improving your search rankings, a domain name will improve your visibility and branding when advertising or promoting your website. If a potential visitor sees a memorable domain name, particularly offline, they'll be more likely to visit than if they saw a long, non-memorable URL.
If you'd like help with domain name registration, we're here to help. Just call us at 810-955-4978.
Contact Us Now