Social Media Marketing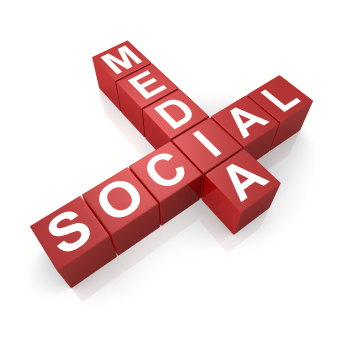 What's your view of social media? Are you using Facebook, Twitter, or LinkedIn to your advantage? If you think it is a waste of time or marketing budget, you need to think again. It has quickly become an American way of life.
Social media marketing was originally thought of as simply a B2C (business to consumer) activity. Companies only considered social media if they could use websites like Facebook and Foursquare to target local consumers. The social landscape has changed and both B2C and B2B companies are realizing the power of social networks.
Social media not only increases branding and website traffic, it is a powerful influence in overall search engine optimization. Google and Bing both utilize social signals (social media data) in determining keyword ranking and the ordering of search results and personalization of search queries. Social signals are upon us and they are becoming a valuable part of overall inbound marketing and a hefty weapon for SEO consultants.
â–Ş Everyone from your niece to your grandma or your CEO is on one or more social networks.
â–Ş Social media websites are becoming a huge percentage on inbound referrals to a website.
â–Ş New prospects, leads, and customers do come from social media websites.
▪ Social media websites play a major role in referrals, recommendations, and "who do you know" type of advice.
â–Ş Facebook is an excellent way to stay connected to those around you and make sure they remember you the next time they need your products or services.
â–Ş Twitter is an excellent way to make friends, influence people, and connect with industry leaders and the media.
▪ If you've not yet taken the leap into social media marketing you need to seriously ask yourself what you're missing. You are missing out on potential sales and marketing opportunities.
If you'd like help preparing a social media plan or need help in execution, we're here to help. Just call us at 810-955-4978.
Contact Us Now